Puneeth Rajkumar's elder brother, Raghavendra, wanted to honor the memory of the late actor in a heartfelt way.Raghavendra shared a close bond with Puneeth, who was affectionately known as Appu, and their other brother, Shivarajkumar.To express his love for his departed sibling, Raghavendra decided to get a tattoo.
The tattoo Raghavendra chose as a tribute to Puneeth is quite significant.
It features the names of Puneeth's two daughters, Vanditha and Drithi, who are lovingly called Toto and Nukki.Raghavendra had their nicknames inked alongside a depiction of Puneeth, symbolizing the special place his nieces hold in his heart.
This gesture beautifully captures the love and fondness Raghavendra has for his late brother.
Puneeth Rajkumar was a beloved figure in the Kannada film industry and held a prominent position as a youth icon.
He was the youngest of the five sons born to Dr.Rajkumar and Parvathamma.Tragically, Puneeth passed away on October 29 due to a heart attack at the age of 46.His funeral took place on October 31, with full state honors, at Dr.Rajkumar Punyabhoomi, located in Kanteerava Studio.Puneeth was laid to rest next to his parents, joining them in eternal rest.
Raghavendra's decision to get a tattoo in memory of his younger brother speaks volumes about the deep bond they shared as siblings.It is a touching way for Raghavendra to carry Puneeth's memory with him always.
The tattoo, featuring the names Toto and Nukki alongside Puneeth's image, is a constant reminder of the affection and cherished moments Raghavendra shared with his nieces and Puneeth.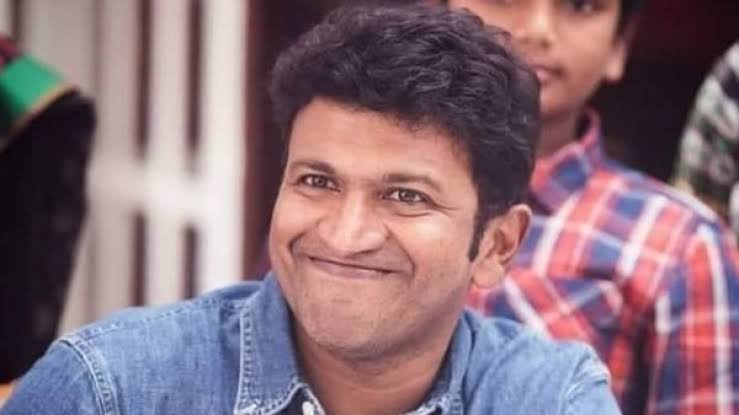 This gesture demonstrates the enduring love and respect Raghavendra has for his late brother.It serves as a poignant symbol of their close-knit family and the profound impact Puneeth had on their lives.Raghavendra's tattoo is a heartfelt tribute that captures the essence of Puneeth's role as a loving father, son, and brother.It stands as a reminder of the special bond they shared and the indelible mark Puneeth left on their hearts.