Nani is getting ready for his next movie with Mrunal Thakur, and it's generating buzz.Earlier this year, he had a big hit with "Dasara," a film by Srikanth Odela, starring Keerthy Suresh.It did exceptionally well, making over Rs 118.5 crore worldwide on a budget of Rs 65 crore.
Now, the first single from Nani's upcoming film "Hi Nanna" has just been released.This is Mrunal Thakur's second Telugu film, following "Sita Ramam" in 2022.
The movie is set to hit theaters on December 21st this year.The teaser suggests that it's a family drama centered around Nani and Mrunal's characters.
Before the film's release, they've unveiled the first single, "Samayama," on September 16.It comes with a lyric video that creatively showcases snippets of Nani and Mrunal's characters.The video hints at the development of trust and a budding love story between them.
"Samayama" is a song composed by Hesham Abdul Wahab, with lyrics penned by Anantha Sriram.It's sung by Sithara Krishnakumar and Anurag Kulakarni.The makers describe it as an anthem meant to be sung for your "beloved."
"Hi Nanna" is directed by newcomer Shouryuv and produced by Mohan Cherukuri and Vijender Reddy Teegala.The cinematography in the film is handled by Sanu John Varughese, while Praveen Anthony serves as the editor.
Excitingly, "Hi Nanna" will be released on December 21st in Telugu, Hindi, Malayalam, Kannada, and Tamil.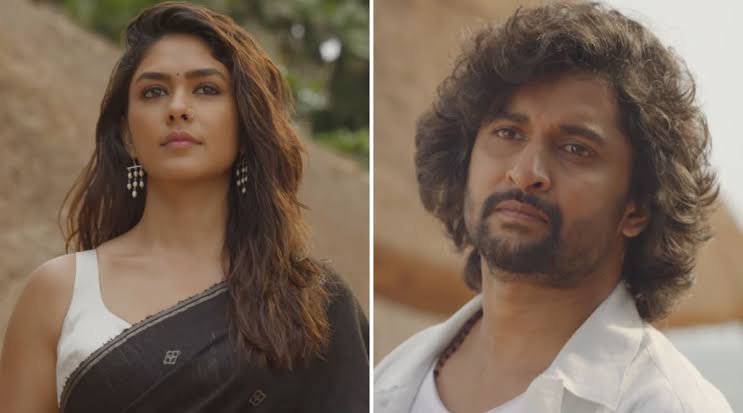 In a nutshell, Nani and Mrunal Thakur's new film "Hi Nanna" is generating a lot of excitement, especially after the release of its first single "Samayama." This family drama is set to hit theaters on December 21st in multiple languages, and fans can't wait to see the chemistry between the lead pair.