The web series 'Mansion 24' is the latest project of actress Avika Gor, who is known for her roles in 'Balika Vadhu' and 'Sasural Simar Ka'.She will be reuniting with director Omkar, who had previously worked with her in the Telugu horror comedy film 'Raju Gari Gadhi 3'.
Avika expressed her excitement about collaborating with Omkar again and exploring the genre of horror and thriller.
She praised Omkar as a talented director known for crafting engaging stories.
Her positive experience in 'Raju Gari Gadhi 3' led to excitement about their collaboration in 'Mansion 24,' a Telugu web series with horror and thriller elements for the OTT platform.She expressed happiness at being part of this venture and hoped for a positive response from the Telugu audience.
Avika also talked about the poster of the series, which was recently released by Disney+ Hotstar.The poster shows Avika in an intense and mysterious look, surrounded by dark shadows.
She said, "The poster is very intriguing and captivating.It makes you wonder what is going on with my character and what is the secret behind the mansion.
It is not clear if I am the nice one, the bad one, or the victim.It is confusing, and I love that.
None of my previous posters have been this intense, so I am excited about this one.The trailer will be released soon, and then I will be able to reveal more details about the series."
Avika is currently immersed in various projects across Hindi and Telugu cinema, theaters, and web series.She expressed her excitement about this career transition, highlighting the multitude of opportunities available to actors across different platforms.
While unable to provide specific details at the moment, she promised to share announcements as they occur.Avika also expressed satisfaction in working on projects in both Hindi and Telugu languages and hinted at more to come.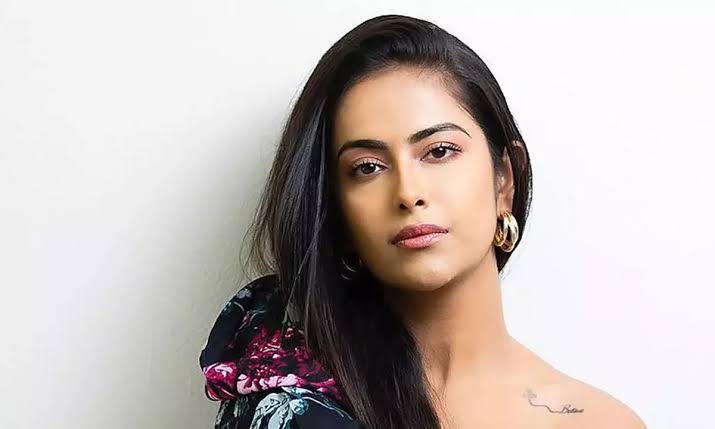 The actor rarely gets holidays and spends most of her time working or dubbing.She said, "Even during Ganpati, I was dubbing, and there was a lot happening.Traveling and all that does happen sometimes.But I try to spend as much time with my family after and before the shoot.I am loving the whole process of being busy and doing what I love."
.