In 2004, actor Ravi Krishna, son of producer AM Ratnam, gained fame with "7G Brindavan Colony," a romantic film directed by Selva Raghavan, where Sonia Aggarwal played the lead role.Nearly two decades later, the movie is returning in a 4K version on September 22, creating significant excitement in the media.
The re-release trailer brought back memories for many fans, evoking emotions and nostalgia.Ravi Krishna, who played the lead role, expressed a deep connection to his character in the film, so much so that he's only seen the movie once in its entirety because the climax is particularly affecting for him.He also mentioned the upcoming sequel to the film, which will continue the story in a modern setting, promising a different look for his character.
Producer AM Ratnam, proud of the film's status as a cult classic among the movies he's produced, expressed his hope that audiences will fall in love with it all over again.
He also revealed that the sequel is in the works, with Selvaraghavan, the director of the original, now producing it.The script is ready, and it's expected to resonate with viewers once more.Yuvan Shankar Raja will be providing the music.
Interestingly, Tamil film re-releases are enjoying renewed popularity in the Telugu-speaking states of Andhra Pradesh and Telangana.
Following the success of re-releases like "Surya S/O Krishnan" (known as "Vaaranam Aayiram") and "Raghuvaran B Tech" (known as "Vellaiilla Pattadhari"), the anticipation for "7G Brundavan Colony" is building.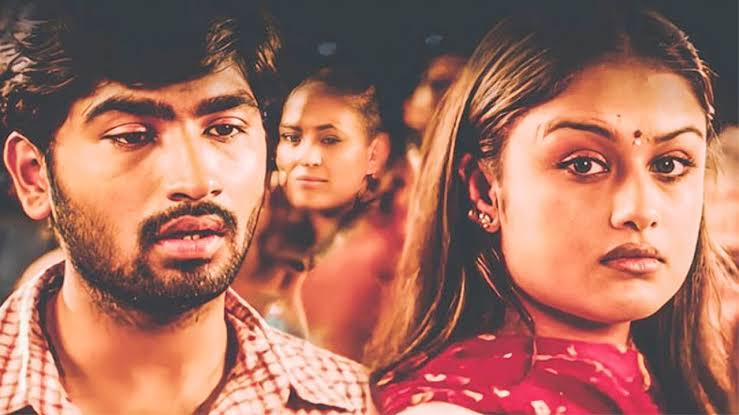 Soniya Aggarwal, who played a significant role in the film, expressed her excitement about its re-release.She shared her joy on social media, calling it a magical love story and urging everyone to relish the experience on the big screen.
The film's plot revolves around the unrequited love of Kadhir (Ravi Krishna) for Anitha (Soniya Aggarwal).
It captures the ups and downs in Kadhir's life, including his heartbreak after Anitha's sudden demise, making it a cult classic among youngsters.