Ravi Kishan, a former actor turned politician, has spoken out about rumors of his alleged romantic involvement with his former co-star Nagma.During an interview on the popular show Aap Ki Adalat, Kishan addressed a variety of questions, including the controversy surrounding his relationship with Nagma.
Kishan explained that he and Nagma had worked together on several successful films and were good friends.However, their on-screen chemistry was misinterpreted as a romantic relationship.
Kishan clarified that he was a married man and that his wife, Preeti Shukla, had always been his rock, even during the early days of his acting career when he had little money.
Kishan expressed his deep respect for his wife and stated that he is even scared of her.He explained that his wife had suggested that he participate in the reality show Bigg Boss, which helped him become a more grounded and humble person.
Kishan admitted that he had become arrogant after his success in the film industry.
However, his experience on Bigg Boss helped him to reconnect with his family and to appreciate their support.He also expressed his admiration for his wife's role in keeping him grounded and focused on his family.
Nagma also addressed the rumors surrounding her relationship with Kishan in a 2009 interview with The Telegraph.She stated that there was nothing wrong with having a good working relationship with a co-star and that it was essential to have a level of comfort outside of filming.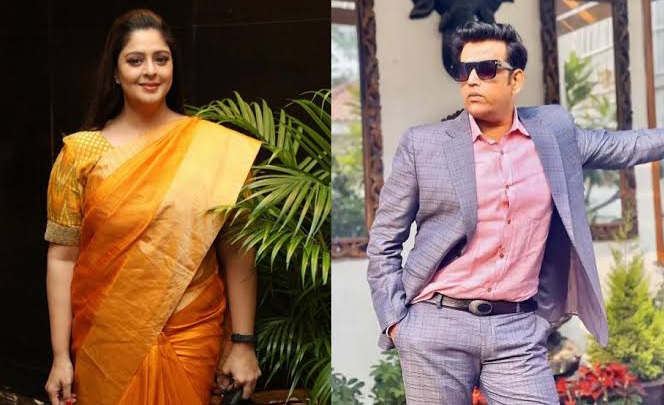 Kishan's confession on Aap Ki Adalat puts an end to years of speculation about his relationship with Nagma.His respectful and humble attitude towards his wife and family is admirable, and his experience on Bigg Boss has clearly had a positive impact on his life.