In a recent social media post, popular Telugu actor Ram Pothineni wowed his fans by showing off his muscular physique without a shirt.This transformation is part of his preparation for the highly anticipated movie "Skanda: The Attacker," directed by Boyapati Sreenu.The film, featuring Sreeleela and Saiee M Manjrekar as female leads, is set to release on September 28, 2023, and is expected to make waves as it will be dubbed in multiple languages.
Ram's journey to transform his body for the role of Bhaskar, a powerful action hero in "Skanda," was nothing short of remarkable.At the beginning of the project, he had a lean physique, far from what was needed for the character.However, he took on the challenge with determination, dedicating a significant amount of time to rigorous training and adopting a high-calorie diet to fuel his transformation.
Heavy lifting played a crucial role in building the muscle mass required for the character.Ram followed a grueling workout routine designed to sculpt his body into the formidable character he portrays in the film.His commitment extended beyond physical training; it encompassed all aspects of his life.
"Skanda: The Attacker" is expected to be a game-changer in Indian cinema, thanks in no small part to Ram Pothineni's incredible transformation, which promises to be a visual treat for fans.
Aside from "Skanda," Ram is also set to collaborate once again with director Puri Jagannadh in the sequel to "Ismart Shankar," titled "Double Ismart Shankar."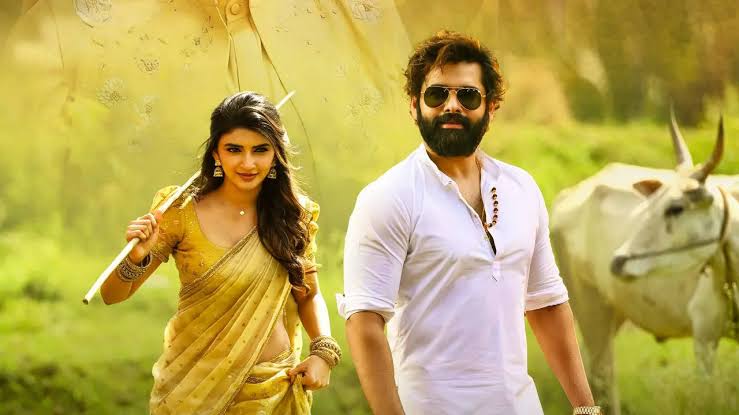 So to sum up, Ram Pothineni's impressive physical transformation for his role in "Skanda: The Attacker" showcases his unwavering commitment to his craft.This pan-Indian film is eagerly anticipated by fans, and Ram's dedication to the role is expected to make it a cinematic treat.Additionally, he has exciting projects in the pipeline, including "Double Ismart Shankar."
.