Rakshit Shetty, also known as Simple Star by his fans, is a famous actor in the Kannada film industry.He has acted in some of the biggest films and has a huge fan base.He is also a writer and producer.He is currently busy with the promotions of his upcoming film, Sapta Sagaradaache Ello: Side B, which is the second instalment of his Kannada film, Sapta Sagaradaache Ello: Side A.The Kannada film was released earlier this month and received a lot of positive feedback from the audience.The Telugu dubbed film "Saptha Sagaralu Dhaati – Side A" hit the theatres today, September 22.
During the promotions, Rakshit Shetty opened up about his ex-girlfriend, actress Rashmika Mandanna, who is now a popular star in the South film industry.Rakshit and Rashmika were once a lovely couple who fell in love on the sets of Kirik Party, which was Rashmika's debut film and was produced by Rakshit.
They announced their relationship to the public and got engaged in a grand ceremony attended by many celebrities from the South film industry.However, their relationship did not last long and they broke up.
Rakshit Shetty has usually avoided talking about Rashmika Mandanna in his interviews, but this time he answered a question asked by a YouTuber about whether he is still in touch with her.He said that he and Rashmika are still in touch and that he respects her for pursuing her dream in the world of cinema.He said that she has achieved a lot and that he is happy for her success.He said that she has a strong will to accomplish what she wants and that he applauds her for that.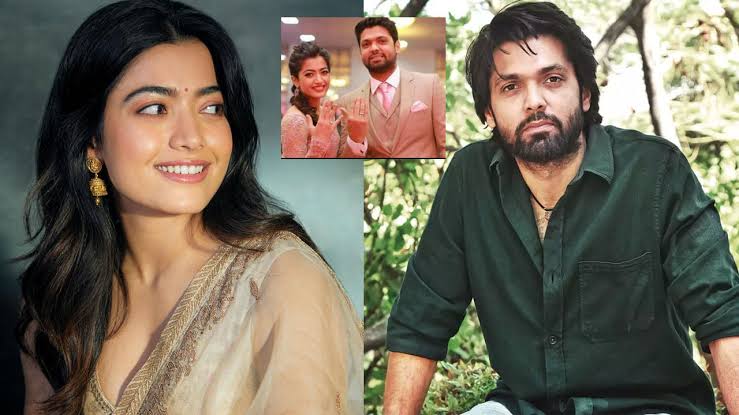 Last year, while promoting his film 777 Charlie, Rakshit Shetty was also asked about how he felt after introducing Rashmika to the Kirik Party and seeing her growth.He said that he was very happy to see her grow and that he was proud of her achievements.He said that she followed her dreams and attained success.
Sapta Sagaradaache Ello: Side B is directed by Hemanth M Rao and stars Rakshit Shetty and Rukmini Vasanth in the lead roles.The film is a romantic comedy that revolves around two strangers who meet on a train journey and fall in love.And Saptha Sagaralu Dhaati – Side A film has been creating a lot of buzz among the Telugu audience and is expected to do well at the box office.