Sai Pallavi, the famous actress, is enjoying a great phase in her acting career.She began her journey with the Malayalam hit movie "Premam" in 2015 and has become one of the most sought-after stars in South cinema, thanks to her outstanding performances.
Despite her fame, Sai Pallavi values her privacy and usually stays away from the spotlight when not working.Recently, rumors of her secret marriage circulated on social media, surprising her fans.
These speculations arose after a picture of Sai Pallavi with Tamil filmmaker Rajkumar Periyasamy, both wearing garlands, went viral.
However, the latest updates from insiders in the film industry confirm that Sai Pallavi has not secretly married director Rajkumar Periyasamy.These marriage rumors are unfounded.Currently, she is entirely focused on her acting career.The viral picture of her with garlands is actually from a group photo taken during a pooja ceremony for her upcoming project, where Sivakarthikeyan plays the lead role.This project, tentatively titled SK 21, is directed by Rajkumar Periyasamy and produced by Kamal Haasan's Raaj Kamal Films International.
In the Tamil film industry, it's customary to welcome key cast and crew members with garlands during such ceremonies.
Regarding Sai Pallavi's work, she is set to share the screen with Sivakarthikeyan for the first time in SK 21, a film reportedly centered around the Indian army and patriotism.
Additionally, she will reunite with Naga Chaitanya, her co-star from "Love Story," for Chandoo Monteti's next project tentatively titled NC 23.There are also rumors of her Bollywood debut opposite Junaid Khan, son of superstar Aamir Khan, but this project hasn't been officially confirmed yet.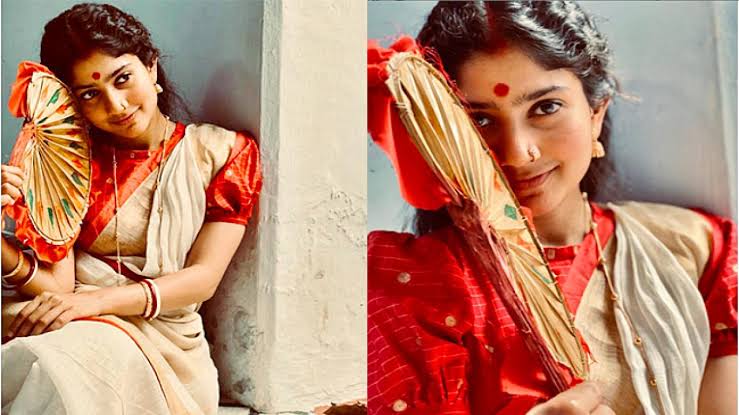 Overall, Sai Pallavi has not secretly married Rajkumar Periyasamy, and the viral picture was from a pooja ceremony for her upcoming movie.She continues to focus on her flourishing acting career with exciting projects in the pipeline.