Shah Rukh Khan, the superstar of Hindi cinema, has delivered a massive hit with his latest film Jawan, which is nearing the coveted Rs 1,000 crore mark at the global box office.The action thriller, directed by Atlee, features Shah Rukh in a double role of a father and a son, along with Nayanthara and Vijay Sethupathi as the main co-stars.
The film has received rave reviews from critics and audiences alike, and has broken several records since its release on September 7.
The actor has been actively engaging with his fans on social media platforms, especially on X, where he regularly conducts his famous 'AskSRK' sessions.He has also been sharing his appreciation for the fans who have showered their love and support for Jawan.Recently, he responded to a heartwarming video of a young Telugu NRI girl who sang two songs from Jawan.
The girl's name is Aahna and she is the daughter of Rohit Posina, who posted the video on X and tagged Shah Rukh.In the video, Aahna tells Shah Rukh that she loved Jawan and that she learnt the songs 'Chaleya' and Jawan Title Track in just an hour.
She also says that her father promised to take her to watch Jawan again if she could impress Shah Rukh with her singing.She then sings a few lines from both the songs and requests Shah Rukh to reply to her.
Shah Rukh was touched by Aahna's sweet gesture and replied to her video with a charming tweet.He told Aahna to ask her father to book the tickets immediately as he loved both the songs she sang.
He also thanked her and expressed his love for her.He further asked her to watch Jawan again and sing another song from the film, Zinda Banda, next time.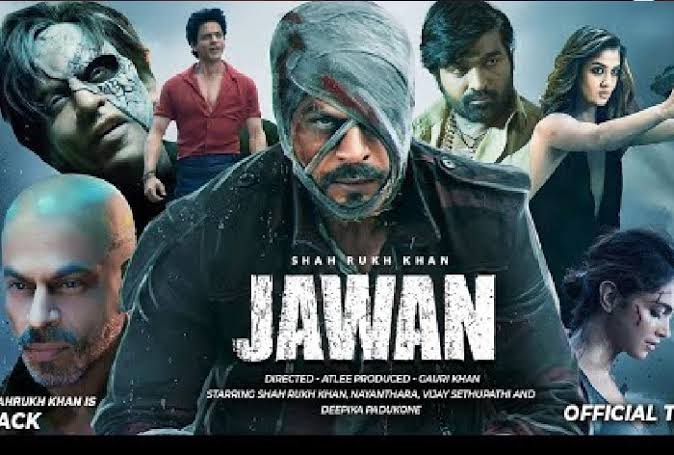 Shah Rukh's reply to Aahna has gone viral on social media and has won the hearts of many fans who praised his humility and generosity.The actor has also been receiving compliments from his co-stars and colleagues in the film industry for his stellar performance in Jawan.The film is expected to cross Rs 1,000 crore soon and become one of the highest-grossing films of all time.