Samantha Ruth Prabhu recently shared a beautiful photo on her Instagram, where she's sitting in a restaurant.She looks stunning in a pink shrug and a white sleeveless top, with stylish retro sunglasses.
Her short hair complements her face, and her expression is captivating.
In the caption, she shares a thoughtful message about how life has seasons of growth and change, quoting Katherine May.This reflects Samantha's ability to embrace change in her life.
Samantha is known for her versatile acting, but she's currently taking a break to focus on her health.
She was diagnosed with Myocitis last year and wants to take things slow in her career.
Her latest film, "Kushi," with Vijay Deverakonda, directed by Shiva Nirvana, was a box-office hit when it was released on September 1, 2023.
She also recently finished shooting for the Indian web series "Citadel" in Serbia with Varun Dhawan.This series is directed by Raj and DK and produced by the Russo brothers.Samantha also made a public appearance at the world's largest Indian Independence Day Parade in New York City in August 2023.
Samantha's journey is marked by her ability to adapt to different roles in her career, and her recent successes in both film and web series show her talent and popularity in the entertainment industry.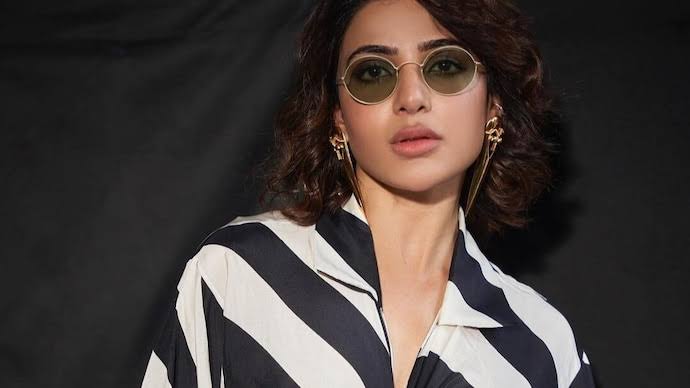 Despite her health challenges, Samantha remains a beloved figure for her fans, who eagerly await her return to the big screen.Her recent achievements in the film and series industry prove her resilience and dedication to her craft.