Academy Award-winning actor Tom Hanks was honored by Harvard University with an honorary doctorate of arts degree.The 66-year-old actor visited the university in Cambridge, Massachusetts, where he delivered a commencement address to the graduating students.
People reported on the event, which took place at Harvard Yard's Tercentenary Theatre.
Hanks humorously acknowledged receiving the honorary degree without having done any academic work or spent time in class.
He jokingly mentioned his lack of knowledge in Latin, disinterest in enzymes, and his habit of scanning global policy news just before playing the game Wordle.However, his lighthearted remarks were followed by a serious message to the graduates.
In his speech, Hanks encouraged the students to stand against the indifference that arises from people worn down by struggles.He highlighted the dangers of indifference, which can lead to a society where citizens become enslaved by despotic leaders who thrive on cynicism, suppress dissent, and restrict art, dialogue, and literature.
Throughout his address, Hanks referred to superheroes like Superman, emphasizing the need for individuals to make a choice.
According to Hanks, every day, every year, and with every graduating class, individuals face a crucial decision.
They must choose to be one of three types of Americans: those who embrace liberty and freedom for all, those who reject these values, or those who remain indifferent.Hanks stressed that only those who actively work towards creating a more perfect and united nation contribute to progress, while the others hinder it.
During his time at the university, Harvard presented Hanks with a Harvard-branded volleyball, referencing his role in the 2000 film Cast Away.This gesture added a touch of nostalgia to the event and served as a reminder of Hanks' remarkable career in the entertainment industry.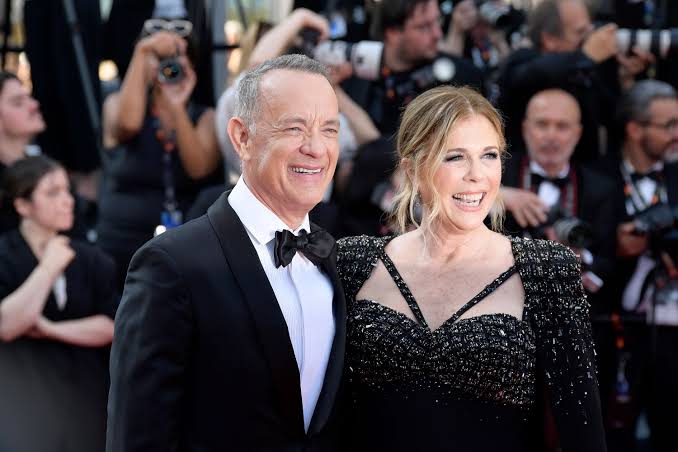 Overall, Tom Hanks received an honorary doctorate of arts degree from Harvard University and delivered a commencement address to the graduating students.While humorously acknowledging his lack of academic qualifications, Hanks urged the graduates to combat indifference and embrace the values of liberty and freedom, emphasizing the importance of actively working towards a more perfect and united nation.Harvard's gift of a volleyball symbolized Hanks' iconic role in the film Cast Away.