Veteran actor Ashish Vidyarthi recently got married to Rupali Barua from Assam in a small, private ceremony.The wedding took place on May 25, and Ashish, known for his roles in Hindi, Telugu, Tamil, Kannada, Malayalam, and other regional films, has found love again with Rupali.
Before marrying Rupali, Ashish was previously married to Rajoshi Barua, who is the daughter of former actress Shakuntala Barua.Rupali, hailing from Guwahati, has a connection with a luxurious fashion boutique located in Kolkata.
The couple opted for a quiet registry marriage attended by close friends and family.The wedding beautifully blended the traditions of both cultures.
Rupali started getting ready early in the morning, wearing an exquisite white mekhela, which complemented Ashish's white and gold Mundu from Kerala.She accessorized her outfit with gold temple jewelry.
Ashish expressed his happiness about getting married at the age of 60, saying, "Getting married to Rupali at this stage of my life is an extraordinary feeling.We exchanged vows in a simple civil ceremony during the morning and later celebrated with an intimate gathering in the evening.
Fans were thrilled by the news of Ashish's marriage and wondered how the couple met.Rupali, a fashion entrepreneur, revealed, "We met some time ago and decided to take our relationship forward.However, both of us wanted our wedding to be a small family affair."
Ashish Vidyarthi is well-known for his villainous roles in Bollywood and has worked in numerous films across various Indian languages.He was born on June 19, 1962, in Delhi.Throughout his career, which began in 1986, Ashish has acted in nearly 300 films in 11 different languages, including Hindi, Telugu, Tamil, Kannada, Malayalam, English, Odia, Marathi, and Bengali.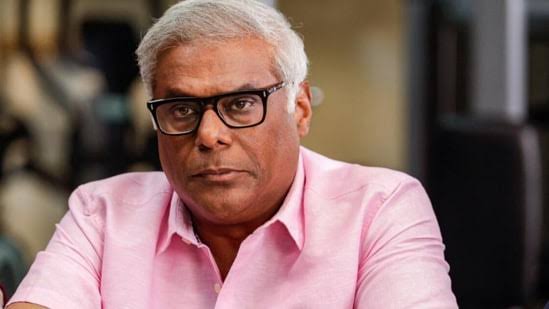 We extend our heartfelt congratulations to the newly married couple, Ashish Vidyarthi and Rupali Barua.Wishing them love and best wishes for their future together.