Indian families often ask young people when they plan to get married, so much so that if they earned a nickel each time they heard this question, they could fund a lunar exploration mission like Chandrayaan.This cultural fixation with marriage has been a subject of interest in Indian cinema, and it's about to be explored in a light-hearted way in the Telugu series "Kumari Srimathi."
"Kumari Srimathi" is a comedy-drama series set to premiere on Amazon Prime Video on September 28.Directed by Gomtesh Upadhye and written by Srinivas Avasarala, the show stars Nithya Menen in the lead role.
The teaser for the series gives us a glimpse of Srimathi's life.It starts with her delivering items at a wedding, and an elderly woman at the event questions when Srimathi will get married since the bride is younger than her.Throughout the teaser, we see that this question is a constant in Srimathi's life, with various marriage proposals being rejected.Srimathi is portrayed as someone who doesn't tolerate nonsense and has a short temper.
The teaser also shows Srimathi standing up for herself when she delivers the containers at the wedding and demands payment.She even asks the elderly woman when she'll invite everyone to her funeral, highlighting the absurdity of the marriage-focused questions.
The series is set in a village in East Godavari district of Andhra Pradesh and humorously portrays the challenges faced by a 30-year-old woman who challenges traditional norms in a small town.It's reported to have seven episodes and features actors like Nirupam, Gautami, Thiruveer, Talluri Rameshwari, Naresh, and Murali Mohan.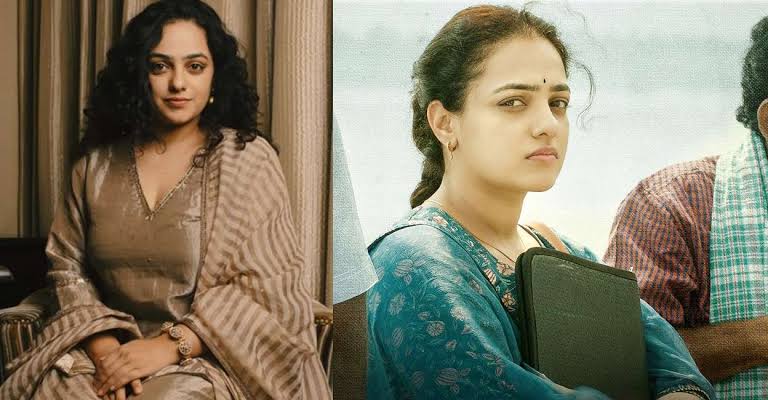 "Kumari Srimathi" is produced by Early Monsoon Tales, a web division of Vyjanyanthi Entertainments, and will be available in Telugu with dubs in Hindi, Tamil, and Malayalam.The show's producer, Swapna Dutt, describes it as a celebration of determination, resilience, and family bonds, breaking societal norms while taking the audience on an emotional and entertaining journey.The series promises to be relatable and humorous while addressing cultural aspects and familial relationships.