The movie "Mrs Chatterjee vs Norway" has gained popularity on Netflix within two weeks of its release.It consistently ranks among the top 10 movies on the streaming platform in India.
The film's success mirrors its earlier achievements at the box office.Despite being made on a modest budget, the movie, starring Rani Mukerji, earned Rs 37 crore in March.
This made it one of the few Bollywood hits of the year so far.Mukerji is delighted to have debunked a myth in the Hindi film industry, which states that only movies earning Rs 100 crore are considered true box-office hits.According to her, a film is successful when the producers make a profit.It's not just about the box-office collection; the film's cost should also be taken into account.
In 2023, there have been notable successes in the Indian film industry."Pathaan" was a blockbuster, while "Mrs Chatterjee vs Norway" and "The Kerala Story" were also hits.The strong performance of "Mrs Chatterjee vs Norway," directed by Ashima Chibber, silenced those who doubted the potential of women-led films in the post-pandemic scenario.Mukerji firmly believes that women-centric films can be box-office draws.
A good film will always attract audiences, regardless of the gender of its star.
The movie "Mrs Chatterjee vs Norway" is inspired by the real-life ordeal of Sagarika Chakraborty.Rani Mukerji portrays the role of a determined mother who fights against the legal system of Norway when her children are taken away by the welfare services, alleging parental neglect.Mukerji's vision is realized as the story resonates with her goal of portraying courageous women's stories on the screen.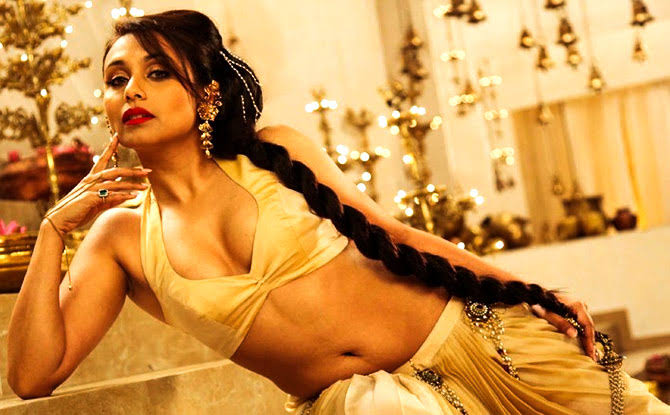 Throughout her career, she has chosen roles where women play a pivotal role in the plot and are depicted with dignity and power.Mukerji believes that women are agents of change, independent, courageous, and caring.She has highlighted these qualities through characters in her films such as "Yuva," "Black," "No One Killed Jessica," "Mardaani," and "Hichki."
.