Nandamuri Balakrishna's upcoming action-packed spectacle, 'Bhagavanth Kesari,' is poised to set the silver screen ablaze this Dussehra, with an exhilarating blend of power-packed dialogues, gripping visuals, and fresh character portrayals.Directed by the versatile Anil Ravipudi, this much-anticipated cinematic venture is a treat for fans who have been eagerly awaiting its release on October 19th.
The journey of bringing 'Bhagavanth Kesari' to life has been nothing short of a cinematic odyssey, as revealed in a captivating behind-the-scenes video.Starting with the auspicious pooja ceremony, this sneak peek takes viewers on a rollercoaster ride through the intricate web of production intricacies.
Dedicated to perfection, the passionate crew invested a remarkable eight months into crafting this masterpiece.The movie's canvas spans a whopping 24 striking locations and 12 meticulously designed sets, showcasing the commitment to delivering a visually stunning experience.
In a compelling on-set moment, the ever-charismatic Balakrishna commands attention with his fiery dialogues."Kalisi Matladutha Anna Kadaa, Anthalone Mandini Pampaalaa… Ground floor Balisindaa Bey…" he roars, sending shivers down the spines of adversaries.In another defining instance, he asserts his character with the unforgettable line, "Bro… I Don't Care." These dialogues serve as a testament to Balakrishna's prowess in delivering impactful performances.
Anil Ravipudi's vision for 'Bhagavanth Kesari' promises a fresh perspective, with Balakrishna showcasing a never-before-seen character, complete with a salt-and-pepper look that adds intrigue to his on-screen persona.
The musical journey of the film kicked off with the sensational 'Ganesh Anthem,' a delightful treat that enthralled audiences during Ganesh Chaturthi celebrations.Watching Balakrishna and Sreeleela dance in harmony in this song was truly an eye-catching spectacle.
'Bhagavanth Kesari' boasts an ensemble cast, with Kajal Aggarwal playing the leading lady opposite Balakrishna, and National Award-Winning actor Arjun Rampal making his debut in Tollywood, elevating the film's allure.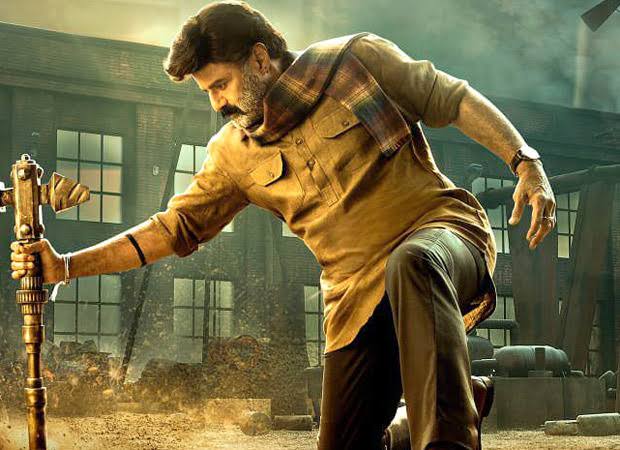 The film's skilled team includes C Ram Prasad as the cinematographer, Tammi Raju as the editor, Rajeevan as the production designer, and V Venkat handling heart-pounding action sequences.'Bhagavanth Kesari' is set to dominate Dussehra with its charismatic lead, creative direction, and thrilling content on October 19th.