The much-awaited movie 'Game Changer,' starring Ram Charan and Kiara Advani, has been in the spotlight recently, not just because of its star-studded cast and exciting plot.Reports have surfaced that a song from the film, rumored to have a staggering budget of Rs 15 crore, has been leaked and is creating a buzz on the internet.However, it's important to note that this leaked version is not the official one, as confirmed by the film's PR team.
'Game Changer' is directed by S Shankar, making his Telugu directorial debut.Shankar is known for his cinematic masterpieces, and this film falls into the political action-thriller genre, promising drama, action, and suspense.
The cast includes Ram Charan, Kiara Advani, Anjali, SJ Suryah, Jayaram Sunil, Srikanth, Samuthirakani, and Nassar, ensuring a powerhouse of talent on screen.
The production is handled by Dil Raju and Sirish, under Sri Venkateswara Creations, known for delivering quality entertainment.
The music for 'Game Changer' is composed by Thaman S, adding to the film's anticipation.
With such a talented team, the movie has already captured the interest of movie enthusiasts.
One of the most intriguing aspects of the leak is the Rs 15 crore budget allocated to a single song, a significant investment even in the world of lavish Indian cinema.
This has raised questions about the scale and ambition of 'Game Changer,' and fans are eager to learn more about the song's concept.
Director Shankar has reportedly spent a massive Rs 90 crore on the film's songs, enlisting renowned choreographers like Jani Master and Prabhu Deva for visually spectacular sequences.
Before the song leak, the film had already gained attention due to leaked set pictures.These images showcased the grandeur of the film and hinted at an extravagant dance sequence featuring Kiara Advani and Ram Charan.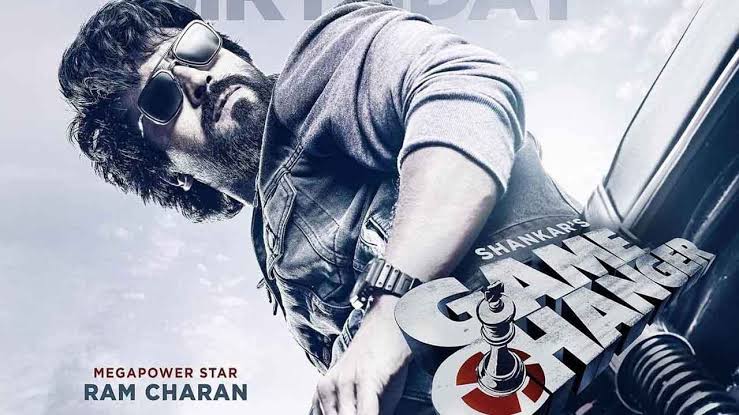 However, these leaks were met with copyright notices, emphasizing the importance of respecting a film's intellectual property.The production house filed a police complaint against those who leaked content and requested action against those sharing it on social media.