Nikhil Siddhartha, a popular actor in the entertainment industry, is currently enjoying immense popularity and success.Recently, he made an exciting announcement about his upcoming projects, revealing details about two new films.
The makers of Nikhil Siddhartha's 20th movie have created anticipation among fans by releasing a pre-look poster.On the actor's birthday, they unveiled the first look of the film titled "Swayambhu," directed by Bharat Krishnamachari.
Produced by Bhuvan and Sreekar under Pixel Studios, with Tagore Madhu as the presenter, this film promises to be a grand production.Although the leading ladies for the movie have not been finalized yet, sources suggest that there will be two female leads.
The shooting for the film is scheduled to begin in August this year.
The title "Swayambhu" signifies something that is self-created or self-born.
The first-look poster depicts Nikhil Siddhartha in the role of a fierce warrior.He is seen riding a horse, holding a spear in one hand and a shield in the other.
With long hair resembling a typical combatant, his transformation and attire are simply awe-inspiring.The movie will have a substantial budget, with Pixel Studios' Bhuvan and Sreekar as producers and Tagore Madhu as the presenter.
Swayambhu is set to be the most expensive film in Nikhil's career, promising top-notch technical standards.The cinematography will be handled by Manoj Paramahamsa, while the music will be composed by Ravi Basrur.
M Prabhaharan has been roped in as the production designer, and the dialogues for the movie will be penned by Vasudev Muneppagari.
Moving on to Nikhil's career, he is a well-known face in the Telugu film industry.
He started his journey as an assistant director for the movie "Hyderabad Nawabs" in 2006 and gradually appeared in minor roles in various films.He gained recognition for his role in "Happy Days," directed by Sekhar Kammula, where he was one of the four leads.His first solo lead film was "Ankit, Pallavi & Friends" in 2008, followed by appearances in movies like "Yuvatha," "Kalavar King," "Aalasyam Amrutham," and "Veedu Theda." Nikhil's popularity soared even further after the success of "Karthikeya," making him a sought-after actor in the pan-Indian film industry.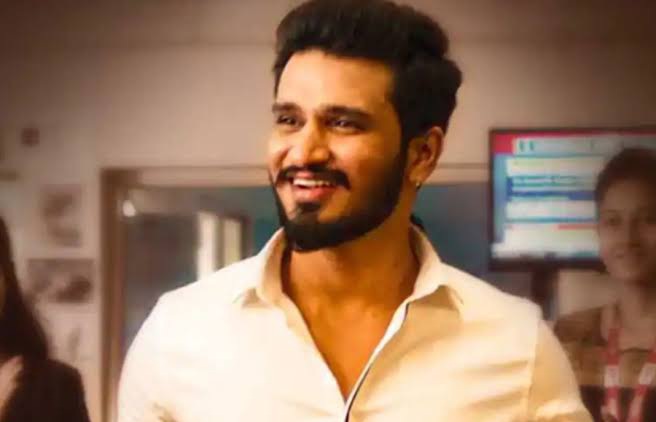 With the announcement of his two new films, including the much-anticipated "Swayambhu," Nikhil Siddhartha's fans are eagerly awaiting his upcoming projects.