Actor Jr NTR, who gained fame across India with the movie RRR, is now in the spotlight for his upcoming film titled "Devara," directed by Koratala Siva.In this film, Jr NTR will play dual roles as a father and a son in a story set in a fishing town.
The movie's storyline revolves around the sea mafia, indicating that the sea will play a significant role in the film.It's been reported that the movie will feature spectacular underwater fight sequences and sea-related scenes inspired by Hollywood films.Currently, the film's team is shooting on an impressive beach set near Shamshabad in Hyderabad, meticulously designed by art director Sabu Cyril.This set is so realistic that it resembles a genuine beach, thanks to the use of beach sand, boulders, and large rocks collected from Karnataka's beaches.
To enhance the realism, visual effects will extend the background of the beach set, ensuring that viewers won't perceive it as a set.Initially, the team considered shooting in real beach locations like Goa and Visakhapatnam, but they decided to construct this remarkable set in Shamshabad.
Jr NTR has undergone special training for the underwater fight sequences, promising thrilling action scenes.Director Koratala Siva is committed to delivering a visual spectacle with "Devara." Moreover, this film marks the Telugu debut of Bollywood actress Janhvi Kapoor.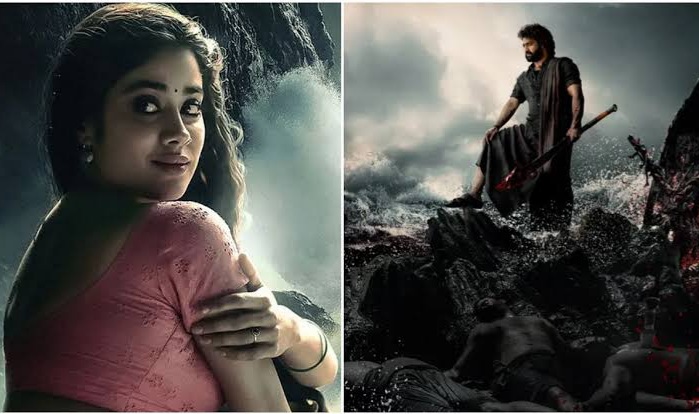 So to sum it up, Jr NTR's next film, "Devara," set in a fishing town with sea mafia elements, features an elaborate beach set designed to look incredibly realistic.With underwater action sequences and visual effects, the film aims to provide a captivating visual experience and will introduce Janhvi Kapoor to Telugu cinema.