It has been two decades since Shahid Kapoor entered the film industry with his debut film "Ishq Vishq" in 2003.Throughout his career, Shahid has been striving for excellence and has moved away from his image as the boy-next-door to explore new territories and showcase his talent.
For his upcoming project called "Bloody Daddy," Shahid Kapoor has teamed up with renowned filmmaker Ali Abbas Zafar.The film, produced by Jio Cinema, aims to redefine Shahid's on-screen persona and captivate audiences with his exceptional acting skills.
With each new project, Shahid Kapoor challenges himself by taking on unconventional roles and narratives that push him out of his comfort zone.He believes in constantly pushing his boundaries and believes that his true potential as an actor will emerge when he delivers outstanding performances.
Shahid Kapoor shared the best advice he received from his father, veteran actor-director Pankaj Kapur, during a conversation with Pinkvilla.His father told him that although he had gained popularity by playing charming hero roles with beautiful heroines, there was an actor inside him waiting to be unleashed.
Pankaj Kapur encouraged Shahid to strive for excellence and described the feeling of delivering a powerful performance as akin to a lion tasting blood for the first time.Once Shahid experienced that satisfaction, he would no longer settle for anything less.
Shahid Kapoor also reflected on his perspective of stardom and his career path.While external popularity and admiration are gratifying, he believes that true fulfillment comes from internal happiness, growth, and artistic evolution.
He considers the journey of engaging creatively, constantly improving, and choosing impactful characters, movies, and scenes as the essence of becoming a true professional and leaving a legendary mark.
Shahid Kapoor expressed his commitment to selecting great characters, impactful movies, and unforgettable scenes that resonate with him.He values the long-lasting and respectable nature of such choices, regardless of technological advancements in the industry.For him, true cinema is about creating moments and visuals that leave a lasting impression even after 20 years.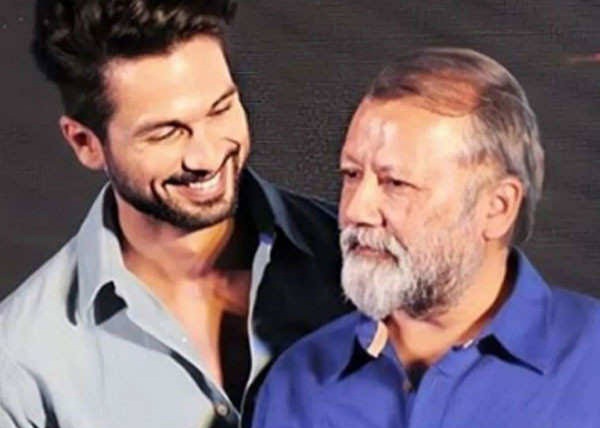 Notably, Shahid Kapoor and his father Pankaj Kapur have had the opportunity to share the screen in films like "Mausam" and "Shaandaar." Shahid's most recent project was "Farzi," where he co-starred with Raashii Khanna under the direction of Raj and DK.