Shakeela, a well-known actress, gained fame for her lead roles in adult films in Tamil and Malayalam.However, she also appeared in character roles in Tamil movies such as "Jayam" and "Azhagiya Thamzh Magan."
After taking a long break from her entertainment career, Shakeela made a comeback through a reality show called "Cooku With Comali" on Vijay TV.Her participation in the show earned her immense respect from fans, who now affectionately call her "Shakila Amma."
During an interview, Shakeela bravely opened up about her past struggles and the hardships she endured.She expressed that there were many misconceptions about her.For instance, her Wikipedia page falsely claims that she owns a luxury flat and a BMW car, when in reality she still resides in a rented house.She also revealed that throughout her career, she gave all the money she earned from adult films to her sister, leaving nothing for herself.At the peak of her popularity, she used to earn a staggering amount of Rs.4 lakh per day.
In recent times, Shakeela has been hosting interviews on a popular YouTube channel, gaining further attention.In one of these interviews, she made headlines by discussing how renowned Malayalam actor Mammootty strategically hindered the release of her movies.
Despite being made on small budgets, her films posed stiff competition even to those featuring superstars.This displeased Mammootty, who reportedly made it challenging for Shakeela's movies to reach the audience.
This eventually led her to stop acting in Malayalam films.
Additionally, a few months ago, Shakeela participated in a protest organized by residents of a residential apartment in Chennai.
The residents were facing weeks of water supply issues, and Shakeela stood in solidarity with them.In recent times, she has been taking up character roles in various Tamil movies.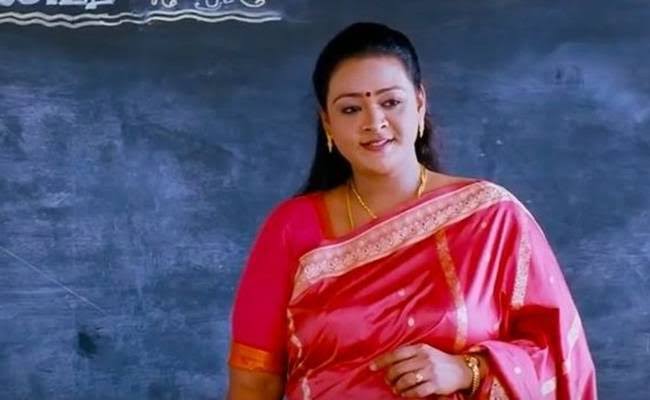 Shakeela's journey has been marked by highs and lows, and her resilience and courage have garnered her newfound admiration and support from her fans.Her comeback through the reality show and her honest revelations about her past have only added to her growing popularity.