Mega Power Star Ram Charan, a renowned actor in the Telugu film industry, has reached the pinnacle of his career.Despite a disappointing start with his debut film "Chirutha" in 2017, Ram Charan's passion and dedication for cinema have remained unwavering over the past decade.
His recent film "RRR" has been a significant turning point, propelling him to global stardom and even earning a place at the Oscars.Moreover, Ram Charan recently attended a prestigious Global Summit, where he was exclusively invited by the film industry, further adding to his accomplishments.
In a recent development, Ram Charan has ventured into film production with his new production house, V Mega Pictures.He joined forces with his friend Vikram, who is already a successful producer at UV Creations.
Together, they aim to nurture and support new and aspiring actors through their production house.
V Mega Pictures is committed to catering to a pan-Indian audience while providing a platform for emerging talent to showcase their skills.
The production company is remarkable for its dynamic and innovative approach, captivating audiences with exceptional storytelling and revolutionary entertainment.
Guided by a visionary team deeply passionate about the art of filmmaking, V Mega Pictures strives to amplify underrepresented voices in the industry.
Ram Charan emphasizes the production house's dedication to fostering an inclusive and collaborative environment that embraces diversity and welcomes fresh perspectives.Their aim is to make a lasting impact on the entertainment industry by championing creativity and pushing boundaries, ultimately paving the way for new and emerging talent.
Vikram, from UV Creations, expresses his excitement for this new journey, highlighting the collaborative nature of V Mega Pictures.By collaborating with talented artists, writers, directors, and technicians, the production house intends to redefine storytelling and present unique perspectives on the screen.
Ram Charan and Vikram are not only partners in this new production venture but also collaborate in film distribution.Additionally, Ram Charan oversees another production house, Konidela Productions, which has successfully produced high-budget films.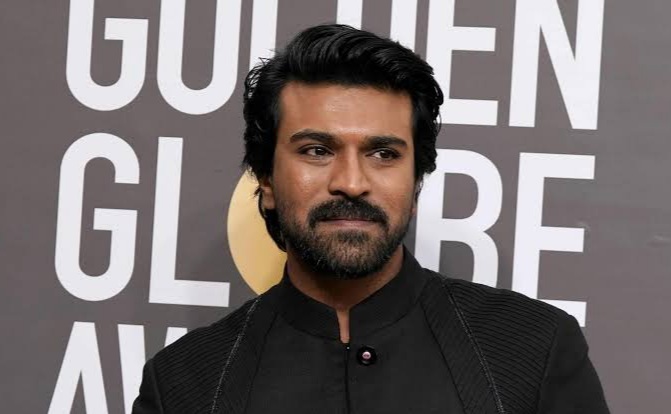 Looking ahead, Ram Charan has an exciting lineup of films in the pipeline, including "Game Changer" and an untitled project with director Buchi Babu Sana.With his continued dedication and the establishment of V Mega Pictures, Ram Charan is set to make a lasting impact on the film industry while providing opportunities for emerging talent to shine.