Atlee, a successful filmmaker known for delivering consecutive blockbuster movies, recently revealed exciting news about his upcoming project.There had been rumors circulating about his collaboration with popular actor Allu Arjun, but no official confirmation was available.
However, in a recent interview, Atlee confirmed that he will indeed be teaming up with Allu Arjun for his next film.He expressed their strong friendship and mutual admiration for each other's work.
While they have ideas for the project, Atlee believes that a film truly comes together with the right script and a touch of divine blessing.
Despite his recent success with the film "Jawan," Atlee mentioned that he plans to take a well-deserved break before diving into his next project.
During this break, he intends to spend quality time with his 4-month-old son, Meer.
Besides his collaboration with Allu Arjun, Atlee has also been exploring potential projects with renowned Bollywood actors.
He disclosed discussions with Hrithik Roshan, Ranbir Kapoor, and Ranveer Singh, showcasing his commitment to bringing fresh and exciting content to the screen.This move into production and collaboration with such esteemed actors reflects Atlee's ambition to diversify his contributions to the film industry.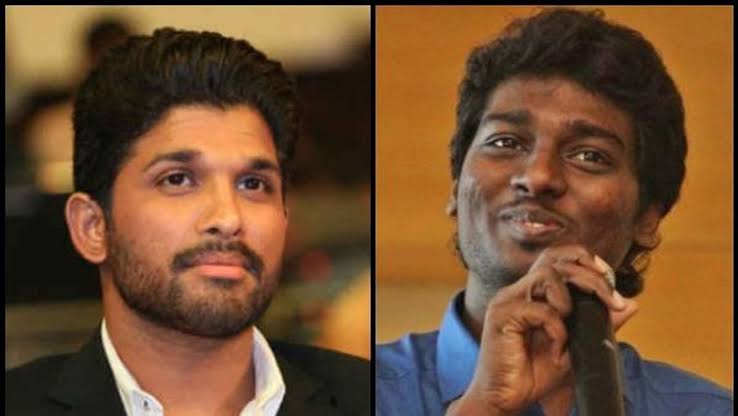 On the whole, Atlee, the director known for his string of hit movies, has officially confirmed his partnership with Allu Arjun for his next project.While they have ideas in mind, they are awaiting the right script and a touch of divine blessing to bring their vision to life.Atlee is taking a break to spend time with his infant son after the success of "Jawan." Additionally, he is in discussions with Bollywood stars like Hrithik Roshan, Ranbir Kapoor, and Ranveer Singh, signaling his intention to broaden his creative horizons.