The highly anticipated movie 'Bhola Shankar,' starring megastar Chiranjeevi, released its first song on Sunday, creating a buzz on social media.The song, titled 'BholaaMania,' was unveiled by the renowned music composer and singer Devi Sri Prasad, who expressed his honor in launching it.
Chiranjeevi, addressing rumors of being diagnosed with cancer, dismissed them as nonsense and reassured his fans that there was no truth to them.He urged people not to spread false information that could cause fear and panic.
Devi Sri Prasad took to Twitter, expressing his gratitude for being part of the project and wished that the song, composed by Sagar Mahati, would captivate listeners.He referred to Chiranjeevi as "Thammudu," a term of endearment, and encouraged him to continue mesmerizing his audience with his dance moves.
In response, Chiranjeevi also expressed his thanks to Devi Sri Prasad and hoped that the song would surpass all expectations.He used the phrase "Double The Kummudu" to convey his desire for the track to create a greater impact.
The song in question features Chiranjeevi showcasing his trademark dance moves and stylish appearance.The tunes of the song were crafted by the talented music composer Mahati Swara Sagar.
In the video, Chiranjeevi can be seen seated on the hood of a jeep, playfully swinging a keychain with his index finger.
The release of the song resulted in a surge of views within a couple of hours.
Directed by Meher Ramesh and produced by Ramabrahmam Sunkara, 'Bhola Shankar' is slated for release on August 11.The filmmakers recently finished shooting a song in Switzerland for the movie, which featured Chiranjeevi and Tamannaah Bhatia.They plan to complete filming by the end of June.
The movie also includes a talented cast, like Raghu Babu, Murali Sharma, Ravi Shankar, Vennela Kishore, Tulasi, Sri Mukhi, Bithiri Sathi, Satya, Getup Srinu, Rashmi Gautam, and Uttej in supporting roles.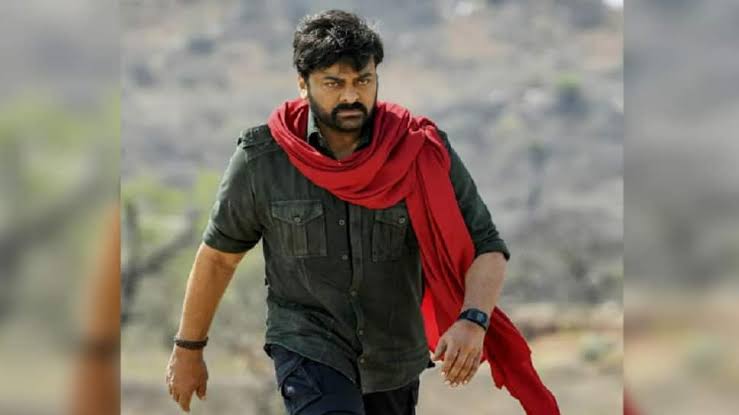 'Bhola Shankar' will mark Chiranjeevi's second major release of 2023, following 'Waltair Veerayya,' which premiered on Sankranthi earlier in the year.The film, in which Chiranjeevi delivered a powerful performance alongside Shruti Haasan, received a positive response from the audience.It also featured Ravi Teja and Catherine Tresa in prominent roles, solidifying Chiranjeevi's comeback as a mass entertainer.