As we all know, Ram Charan on Tuesday shared with his fans over social media that he was tested positive for COVID-19 and is currently in home quarantine.He also requested all that have been around him in the past couple of days to get tested.
Unfortunately, Ram Charan's cousin and actor Varun Tej also contracted the virus recently.They were spotted together at their Christmas bash.
The Allu-Konidela family were all present and now the fans are in dismay of who else might've been infected.Now, his wife Upasana Kamineni shared a picture of herself along with the actor on her Instagram profile."Quarantine with Mr C", Upasana wrote.She announced already that she has been tested negative but however, she is still quarantining herself in order to stay safe.
She also told that there is a huge chance she might have contracted the virus too since they live together.The picture showed the cute couple quietly enjoying quiet time in the grasslands and somewhere far from people.
They are seen sitting on a settled tea table while they're talking to each other and eating snacks.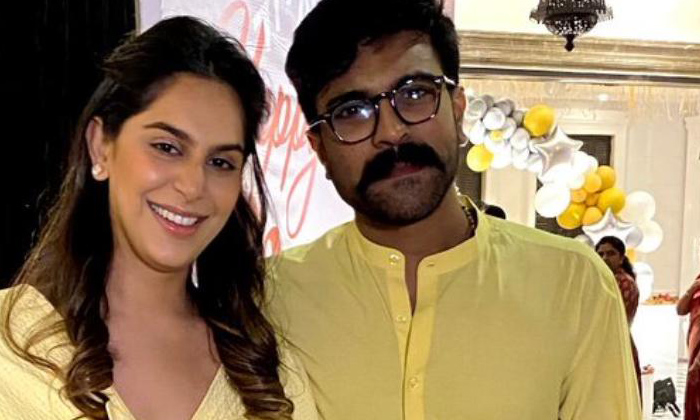 She also further wrote "This too shall pass.Hopeful for a better 2021.No symptoms and he's holding strong.
I tested negative but there's a huge chance of me becoming COVID positive.For now its home quarantine with Mr C. Loads of warm liquids, steam inhalation and rest." Let's hope that she doesn't get infected with the virus and that Charan too, will come out safe and strong.Hoping they have a speedy recovery.