Regina Cassandra, a well-known actress in Telugu and Tamil cinema, has expanded her career into Hindi films and online streaming shows.One of her films, 'Nene Naa,' faced delays but eventually had a limited theater release in August.
It didn't do exceptionally well in cinemas but has now made its way to the Aha OTT platform, known for its Tamil and Telugu content.
The movie's story revolves around Divya, played by Regina Cassandra, who is an archaeologist assisting the police in solving a murder case within a dense forest in Nalgonda.
As the investigation unfolds, it uncovers hidden secrets and a series of murders.The film explores the connections between Divya and these incidents, promising an intense thriller with intriguing twists.
'Nene Naa' boasts a strong ensemble cast, including Akshara Gowda, Vennela Kishore, JP, Thagabothu Ramesh, Jiva Ravi, Michael, Rachapudi Kaushik, Yogi, and Ravi Raja.It was produced by Raj Shekar Varma and made as a bilingual film in both Telugu and Tamil.
The music was composed by Sam CS, and Gokul Benoy was the cinematographer.
The film was edited by Sabu Joseph, with Ramajogayya Sastry as the lyricist.
Stunt supervision was handled by Super Subburayan, Seenu was the art director, and Sheriff was the choreographer.In 2023, Regina Cassandra had several releases, including the web series 'Farzi' and 'Jaanbaaz Hindustan Ke,' along with the Tamil film 'Karungaapiyam,' where she shared the screen with Kajal Aggarwal.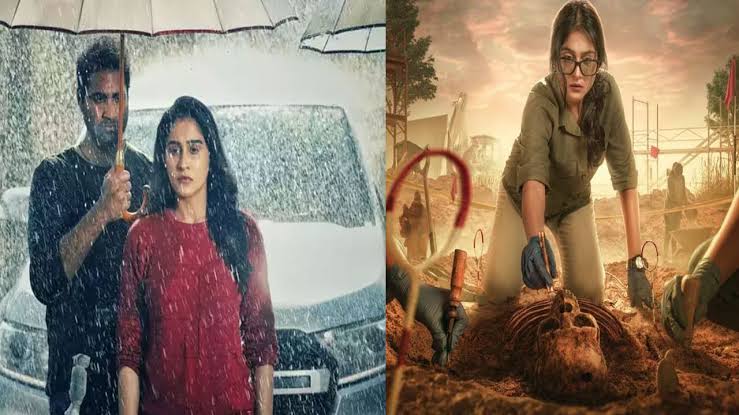 Now, 'Nene Naa' is available on the Aha OTT platform, and after its theater struggles, it might find success in the digital space due to Aha's wide global reach.This film promises an exciting thriller with Regina Cassandra leading the way, supported by a talented cast and crew.