Before its release, many people had doubts about the film "Miss Shetty Mr.Polishetty," starring Anushka Shetty and Naveen Polishetty.Despite Naveen's efforts to promote the film, there was not much excitement due to several release date changes and competition from another film called "Jawan" on September 7.
However, the film surprised everyone by performing exceptionally well in the United States, grossing over $2 million and also doing well in Telugu-speaking states.Its theatrical run has come to an end, and now it's preparing for its online release.Netflix has acquired the rights to stream the movie after its theatrical run and has announced that it will be available on October 5th in Telugu, Tamil, Malayalam, Kannada, and Hindi.
The film's story revolves around a woman who is not keen on marriage but is open to having a baby without the commitment of a husband.She meets a struggling stand-up comedian who seems like the perfect fit for the job.As time passes, they become good friends and develop feelings for each other.The movie explores where their relationship will lead.
The film features Murali Sharma, Jayasudha, and Abhinav Gomatam in key roles and is written and directed by Mahesh Babu P.Radhan made the music, Gopi Sundar handled the background music, and Vamsi and Pramod produced the film under UV Creations.Kotagiri Venkateswara Rao edited the movie, and Rajeevan was in charge of the set design.After "Miss Shetty Mr.Polishetty," Naveen Polishetty, who has been in four movies, has agreed to do three more Telugu films.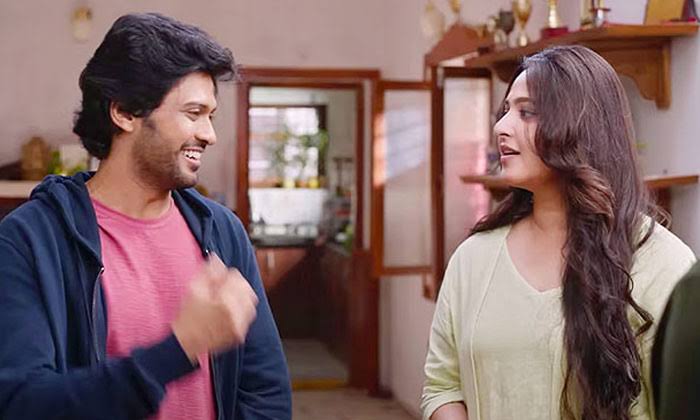 Overall, "Miss Shetty Mr.Polishetty" is set to premiere on Netflix on October 5th in multiple languages.The film tells the story of a woman's unconventional approach to motherhood and her relationship with a struggling comedian.Despite initial doubts, the film performed well in theaters, especially in the United States, and is now eagerly anticipated for its OTT release on Netflix.