Madhuri Dixit, the renowned actress known for her exceptional dancing skills and acting talent, has a massive global fan following.Her Instagram handle is filled with captivating posts, pictures, and videos that give fans a glimpse of her personal and professional life.
Recently, she shared a contrasting side of her personality during a vacation at the picturesque Lake Como with her family.
In a video shared by her husband, Dr.Shriram Nene, Madhuri can be seen confidently driving a motorboat during their joyous time on the lake.The video delighted her fans, who flooded the comment section with admiration and love for the actress and her family.
One fan playfully called her "BossQueen" as she took charge of the motorboat.The comments were filled with praise, with fans expressing their excitement to see her on screen again.
During the holiday trip, Madhuri looked very stylish in a printed boho shirt.She completed her look with a black spaghetti top paired with chic olive shorts.
Her minimal makeup and black sunglasses added to her natural beauty.Dr.Shriram Nene sported a casually stylish ensemble alongside her.
Madhuri's last on-screen appearances were in the OTT series "Maja Ma" on Prime Video and "The Fame Game" on Netflix.Excitingly, she is expected to star in the fourth installment of the popular Dhamaal franchise alongside Anil Kapoor.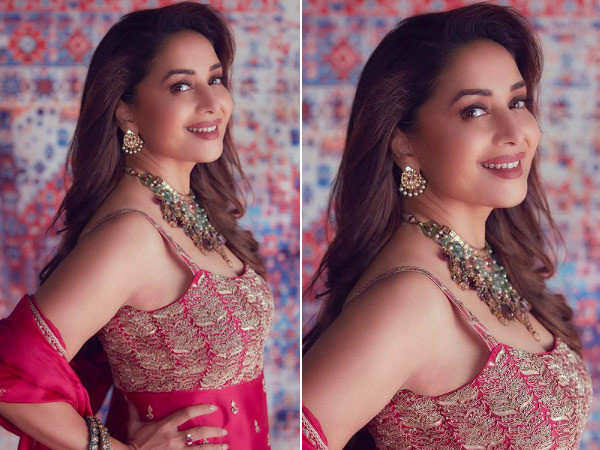 Madhuri Dixit continues to inspire her millions of fans with her grace, talent, and versatility.Her memorable performances and dedication to her craft have made her an icon in the world of entertainment.Fans eagerly await her upcoming projects and cherish every moment she shares on her social media, connecting with the beloved star in both her personal and professional journey.