The much-awaited Malayalam movie "Ajayante Randam Moshanam," starring the popular duo of Mohanlal and Tovino Thomas, has been generating a lot of excitement.Adding to the anticipation, the film will mark the debut of talented actress Krithi Shetty in the Malayalam film industry.
To celebrate her birthday (Sep 21), the filmmakers unveiled the first look of Krithi's character, Lekshmi, in the movie.
In the revealed poster, Krithi Shetty looks elegant and innocent as she gazes to the side, holding a pen.Directed by Jithin Lal, "Ajayante Randam Moshanam" promises to be a significant step in Krithi's career.
The film's official Instagram account shared Krithi's look and introduced her character as Lekshmi, expressing her love for Ajayan.Fans were thrilled, leaving comments like "Super hit movie coming soon, ARM" and "Wow, waiting for the new movie." Many also sent warm birthday wishes to Krithi with heart emojis.
From the poster, it's clear that Krithi Shetty will be Tovino Thomas's love interest in the film, marking their first on-screen collaboration.This fresh pairing has sparked curiosity among fans eager to see their on-screen chemistry.
"Ajayante Randam Moshanam" is an adventure comedy-drama set in three different periods in Northern Kerala: 1900, 1950, and 1990.The story revolves around three generations of heroes, Maniyan, Kunjikelu, and Ajayan, who share a common goal of protecting the land's most precious treasure.
Besides Mohanlal, Tovino Thomas, and Krithi Shetty, the movie features a talented ensemble cast, including Aishwarya Rajesh, Sathyaraj, Basil Joseph, Rohini, and Harish Uthaman.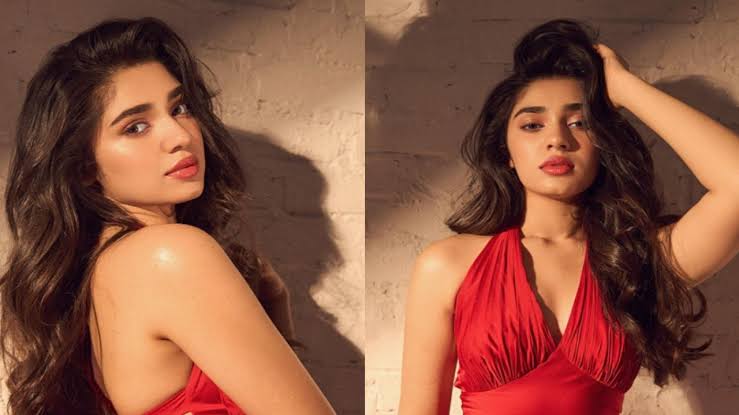 Krithi Shetty, known for her roles in Telugu cinema, was last seen in the period action thriller film "Custody" alongside Naga Chaitanya.The movie received acclaim for its gripping story and strong performances.With her entry into Malayalam cinema with "Ajayante Randam Moshanam," Krithi Shetty is set to captivate audiences in yet another regional industry.